The
main namespace
of the library.
You must import always this namespace to work with the FileHelpers.
Go directly to the Engine classes
FileHelperEngine
and
FileHelperAsyncEngine
. You can also check the
CommonEngine
for shortcuts to the common operations.
You can also check the advanced engines
MultiRecordEngine
,
FileTransformEngine
, the
FileDiffEngine
.
Engines Diagram: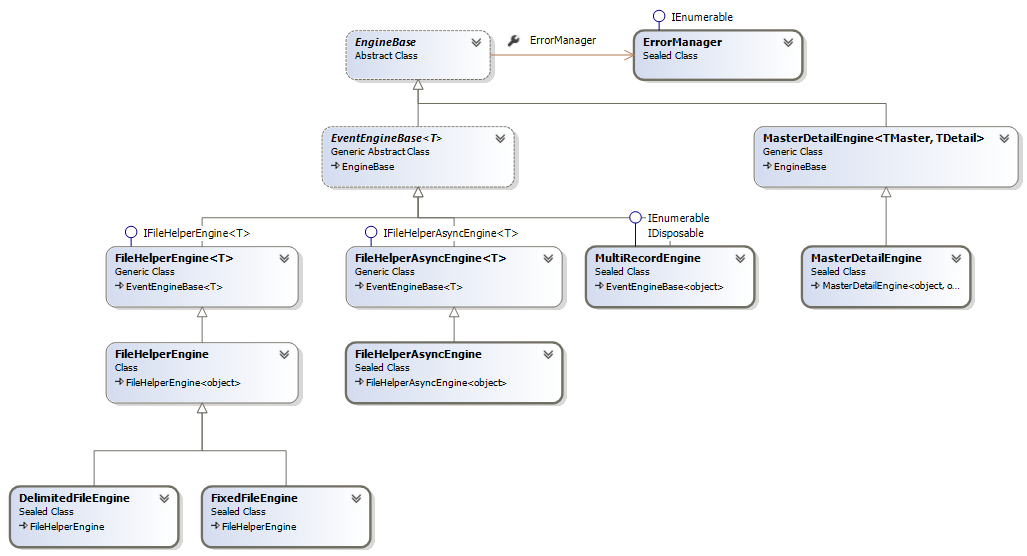 Classes

Interfaces

Delegates
|   | Delegate | Description |
| --- | --- | --- |
| | RecordTypeSelector | Delegate thats determines the Type of the current record (Master, Detail, Skip) |

Enumerations